Homeowners are rarely ready for a burglary. In an age of such heightened awareness when it comes to security in general and home security in particular this might seem strange, but the reality is people have a difficult time imagining someone actually invading their home and an even more difficult time recognizing their own vulnerability when it comes to residential crime.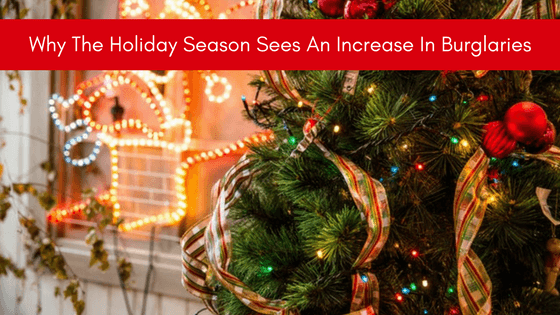 Even with the success and popularity of security alarm companies, homes equipped with a video security system and security alarm monitoring, there remains more vulnerability to loss of property than most people are willing to face.
The truth is a burglary takes place every eighteen seconds in the United States, and a full 30% of those burglaries happen after a suspect enters through an unlocked door or window. Even the average person has to admit burglars couldn't pick a better time of year to target an affluent family than the holiday season.
The Value of Your Valuables
It used to be a burglar would have the burden of getting rid of their purloined goods after a successful crime. Pawn shops, other criminals and the occasional trip to a swap meet would often suffice. Now, with the ability to sell products new or used virtually anywhere in the world with nothing more complicated than a free ad, the market for stolen property has become almost unlimited. Home alarm systems can help, but they certainly can't reschedule the holidays.
It stands to reason a burglar would prioritize a time when a house is filled with already packaged goods that can be flipped in a matter of hours on a web-based auction site or an e-commerce sales page. The most nefarious part of the scheme is that everyone is looking for bargain-basement deals on anything they can give as gifts. What better deal than to swipe gifts from one family and then sell them to another for half price? Every home that celebrates is a potential target. So what's the solution?
Recognizing the Threat
There is an age-old and time tested rule when it comes to security. Criminals are always going to look for the low-hanging fruit. Even home security companies will tell you if gaining entry to a particular home is too risky, whether because of home security, formidable-looking barriers or too many sight lines to the locations of potential witnesses, burglars are likely to move on to a more vulnerable location.
It is for this reason that even a rudimentary attempt to discourage a burglar could have the desired effect and relieve homeowners' instincts to turn their houses into fortified garrisons.
Hazards for Criminals
There are two things criminals hate more than anything else:
Unexpected Noise
Light
Even if you have a video security system complete with wireless security cameras, the simple act of placing a light where a burglar needs to be might be enough to dissuade entry.
Dogs are another great option. Even a small dog can create enough sustained noise and confusion to thwart the plans of someone trying to gain entry to a home, even if that home is next door.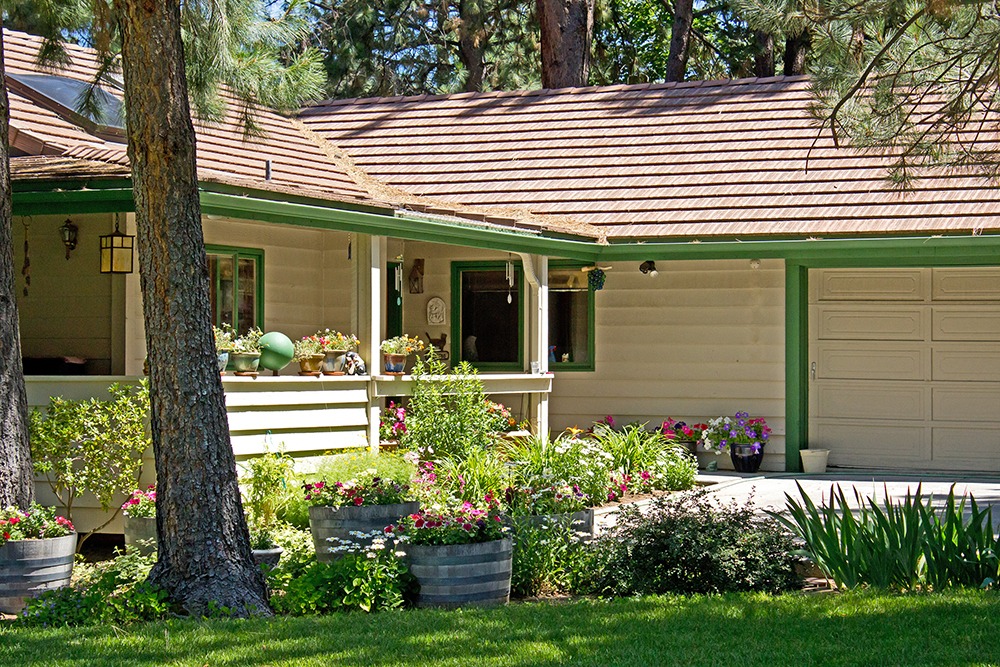 Even better than either of these options is the sudden introduction of unexpected barking or bright lights. With motion sensor technology, even a superior alarm system for homes can be enhanced considerably with the strategic placement of bright lights, especially if those lights can be positioned such that they create shadows, silhouettes or other long-range-visible evidence of movement. There is no faster way to alert your neighbors than to project a sixteen-foot-tall shadow of someone running from the scene of a home full of barking dogs at 11PM, especially during the holiday season.
Internal Security
Let's say for the moment you've done everything you can, but somehow the bad guys actually get inside your home anyway. The reality of the situation is even though they have the initiative, you have home field advantage. You understand the layout of your home far better than any burglar ever will, and you know how to secure your property inside your own home since you have more preparation time.
If you spend lavishly on gifts, find a way to secure them inside your house. A room you can lock is a good option, but an even better option is to utilize the safe spaces option. First, you should never store all your gifts in the same place. Second, you should use the most obscure hiding places you can think of. Anything small enough should be placed inside a secured wall or floor safe. If you can, consider investing in a backyard toolshed with a lockable basement level. Use the rafters in your garage and lock it. If objects are small enough, put them in the refrigerator.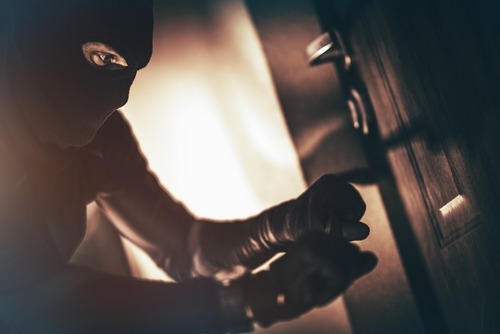 You should also consider investing in an internal video system with an access control panel you can lock. This will give you a central control for all your home security and make it more likely if you are targeted you will at least come out of the ordeal with some kind of evidence for law enforcement.
Also remember the sudden noise and light principle. This goes double indoors. A burglar presented with a suddenly activated interior light or lights and some noise to go with it is liable to flee the scene rather than try to defeat the security system with the potential of a witness coming down the hall or down the stairs.
The bottom line is criminals are always starved for time and prefer dark quiet places where they are least likely to be discovered. As a homeowner, you have all the advantages. You have time to prepare, and you can engineer a location to the point where there are no dark, quiet places with plenty of time to work. Having a good security system is a good first step. Understanding your adversary is the most important step.