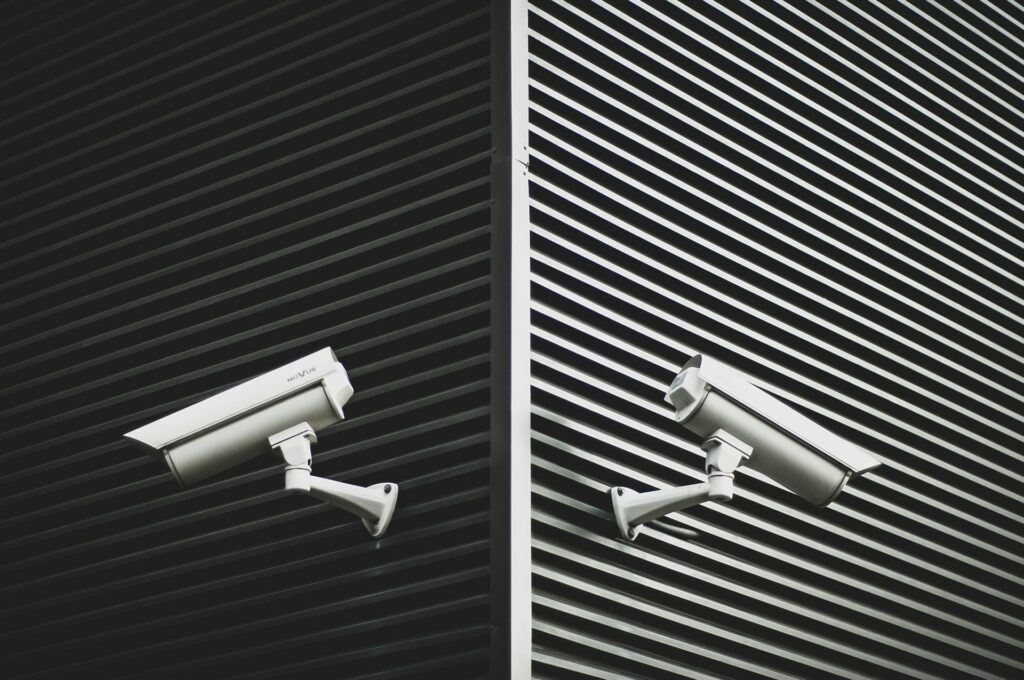 Now's a great time to improve your home security with CCTV systems. There are now many options for high-resolution cameras, audio surveillance, indoor/outdoor compatibility, smart home integration, remote monitoring, etc., so you should be able to find a video surveillance system whose features work for your home.
Before selecting brands and cool, high-tech features, consider first choosing between wireless or wired CCTV systems.
What Is the Difference Between Wired and Wireless Systems?
It helps to recognize the distinction between "wired" and "wireless" CCTV camera video cameras. These determine how the devices transmit footage to their respective hubs. 
Wired CCTV 
Needs cables connected to a power source to work

Sends footage to a hub through ethernet cables

Allows users to view footage in real-time or later by checking the archive
Wireless CCTV 
Also needs cables connected to a power source

Sends footage to a hub wirelessly via WiFi

Also allows real-time or archive viewing of footage
So, are all CCTV systems wired to an extent? Isn't there wireless CCTV surveillance at all? 
The answer is yes, there are non-wired CCTV cameras and surveillance systems, and they are called "wire-free."
Battery operated; no power cables included

Transmits footage wirelessly via WiFi
Only records footage when the system detects motion within its coverage range (a limitation of being battery-operated)
Wire-free systems are classified as wireless, it's easy to get confused if a security systems provider only asks if you prefer wireless or wired. 
To make the best choice for your home, consider the benefits of each option.
The Pros and Cons of Wired CCTV
The biggest advantage of wired CCTV cameras is that they are more reliable in transmitting and archiving surveillance footage. The system won't suddenly stop recording because it ran out of batteries or memory card storage space. 
Transmission is also unaffected by weak WiFi signals or poor Internet connection. The footage is immediately archived in an on-site hub or the cloud. 
Transmission fidelity, which is crucial for real-time CCTV monitoring, is also stronger in a wired CCTV system. It doesn't depend on WiFi strength, so there are no issues with concrete walls and floors blocking Internet signals and impeding transmission. 
As for the disadvantages, the most significant issue is the amount of work and wires needed for the installation. Power supply and transmission lines are all via cables, so you can easily need a couple of hundred feet of power cables and ethernet wires. Moreover, you must carefully plan the wiring for cameras mounted far from power sources.
Another huge challenge with installation is keeping the wires out of sight. Tacking the cables along the baseboards, cornices, and trims can be easy, but exposed cables are messy and will take away from your home's interior design. In addition, it's a lot of work to drill small holes in drywall and fish out cables from one end to another, so DIY-ing the installation of a wired CCTV camera is usually not your best option.
Finally, the dependence of wired systems on power cables can pose an issue if power outages are common in your area. You may have to invest in backup generators to ensure 100% surveillance continuity.
The Pros and Cons of Wireless CCTV
Scalability and portability are the two biggest benefits of using wire-free CCTV. You can mount them anywhere you like on your property and expand the coverage range with less hassle than wired CCTV. Wireless systems still use power cables, but the installation work is minimal compared to wired systems. Simply plug the cameras in, then program the devices to your WiFi.
Another advantage of wireless and wire-free cameras is they often have advanced features and machine-learning capabilities. For example, they can detect motion and sound and distinguish harmless animals or swaying plants from human movement. As such, they only record whenever a person walks inside their surveillance range, not every time a cat stalks across the yard.
Considering their functions and mechanisms, wireless systems are also more energy efficient compared to wired varieties.
Ironically, however, these advantages are also their disadvantages. For example, when the battery in a wire-free system runs out, the cameras can't record anything until the empty cells are replaced or recharged. In addition, if the WiFi connection weakens, real-time transmission and archiving will be affected, and you can lose crucial surveillance footage. Finally, thick concrete or brick walls can block WiFi signals and compromise video recording and transmission.
Wired vs. Wireless CCTV Camera Video: Which Should I Choose?
Picking CCTV systems should be about finding the best match for your house and surveillance needs. It's not that one is superior to the other, but a specific system might serve you best. 
For example, wired CCTV will usually work for you if you own your residence and don't intend to move soon. However, wireless CCTV may be the better choice if you are a renter and cannot just drill holes in the walls. You can also take the CCTV cameras with you if you decide to move to another place. 
Also, consider other important factors like WiFi strength, frequency of power outages, budget, urgency (wireless is faster and easier to install than wired), advanced features, etc. You can also opt for a hybrid system and combine wireless and wired CCTV systems if doing so meets your surveillance requirements.
If you have further questions about CCTV surveillance and want a professional's input, get in touch with Aeon Systems. We provide comprehensive and affordable home security solutions, including video surveillance and alarm monitoring. Our residential security systems experts can help you design a CCTV system that meets your needs. If you need installation assistance, our team will be happy to assist.
Call Aeon Systems at 817-466-9079 or contact us online to request a free quote.