Today there are many great indoor and outdoor security cameras available on the market. Plus, thanks to the Cloud and wireless technology, you can keep an eye on your home from anywhere in the world via live video stream on your tablet, computer, or smartphone. However, this advanced tech will be useless if your cameras are not installed correctly or positioned in the right places.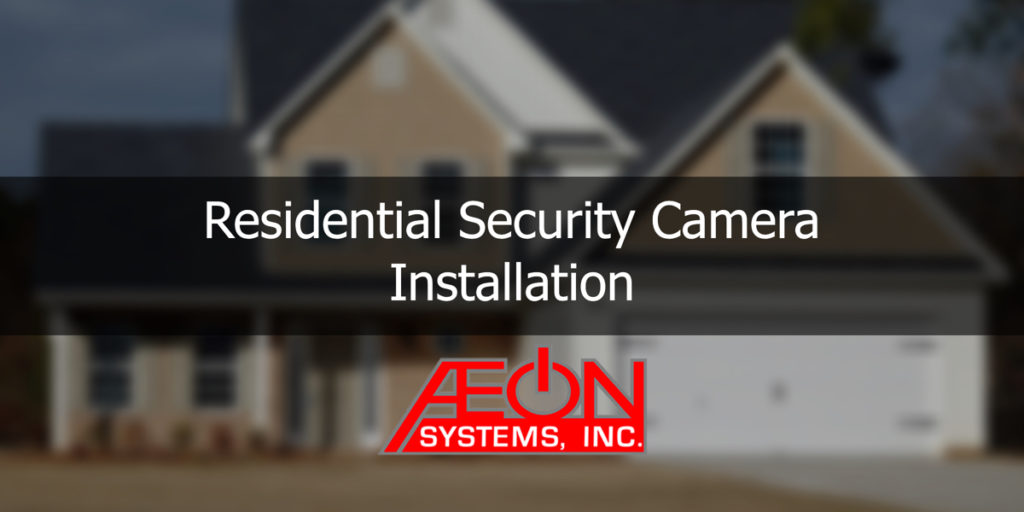 Everyone's property, budget, and home security needs are different, so there's no one-size-fits-all solution when it comes to video surveillance. Here, we look at some important things to consider before installing digital video surveillance cameras–depending on your budget and vulnerabilities at home.
Decide What Areas To Cover
After looking at your budget and working out what you can spend, decide how many cameras you need or what package best suits your residential requirements. Decide on where you want to place each of these cameras.
 Avoid The Corners
As you can imagine, corners impact a camera's coverage area and create large blind spots. After looking at where you want to place your cameras, determine if any corners will impede the camera's coverage.
Be Mindful With Height
Remember, you may need to clean, maintain, or repair your cameras from time to time. So, don't place them at a height that is impossible to reach. Also, don't put them too close to the ground where they can be tampered with. As a general rule, security cameras should be placed 9 feet from the ground.
Consider Lighting
Placing cameras in areas with consistent good lighting helps to ensure high-quality video footage. If you want to install a camera in a poorly-lit area, perhaps think about installing a floodlight alongside installing the camera.
Decide if You Want Them Hidden or Visible
There are strong arguments for both concealing cameras and making them visible. If a camera is hidden, an intruder might not hide his or her identity and be more easily identified. However, a camera in plain sight might act as a deterrent for any invasion attempts in the first place.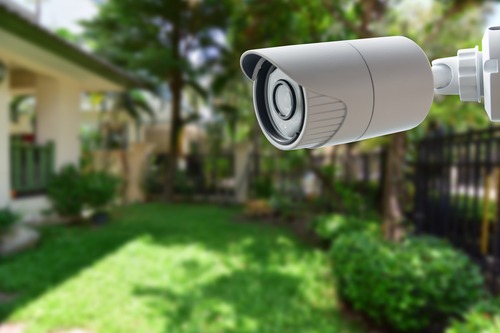 What Are The Best Places For Cameras?
As mentioned, the number of cameras will depend on your budget, the size of your property, and how much coverage you want throughout your home. Below are a few hot-spot suggestions worth considering:
Front Door: You might assume that crooks always sneak into side entrances and windows, but statistics show that 34% of burglars use the front door. A camera at your main entrance also helps keep tabs on everybody coming in and out of your home–from teenage kids to delivery people.
Back & Side Doors: To ensure full knowledge of everyone who enters and exits, add cameras to your secondary doors. Especially if they are used more than your front door, or if one seems particularly accessible to a potential burglar.
Garage, Gate & Driveway: A camera set up to cover your garage and driveway keeps a watchful eye on cars, bikes, tools, and sports equipment–and everyone that handles them. If you have a gate, you may want to consider putting a camera there to spot anyone attempting to get in.
Yard, Patio & Garden: Monitoring your yard, garden, or patio will help you keep tabs on anyone thinking about breaking into your house from the outside. It's also handy for keeping an eye on kids and animals while you are out.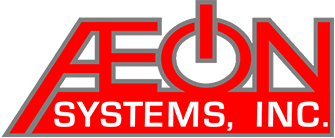 Count On The Professionals
The best and most straightforward way to make sure your surveillance cameras are properly installed is to call on the professionals such as Aeon Systems. Plus, we can offer expert advice, support, and maintenance when needed. At Aeon Systems, we have put together an ideal security package designed for homes or small business security systems. We bring you the best possible security solutions for the best possible price on the market.
There is no price that you can put on your family's safety and security, property, and personal belongings. When it comes to protecting your home or business, you need a company that's always available and ready to help. With over 20 years of experience, Aeon Systems are always thinking about your best interest and providing the best solution.
Call us today for a free security audit. To learn more about our popular packages, visit our website or call us today at 817-466-9079.