Your business is a valuable investment that you should strive to protect at all time. Most entrepreneurs don't consider business security until something goes wrong. The safety of a company should be given as much or even more priority as everything else. Companies face a myriad of security and criminals have grown more sophisticated as technology keeps advancing.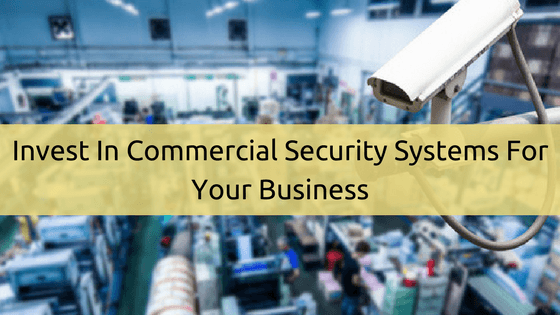 Only a while ago, enterprises only had to worry about employee theft and physical security. Now with a majority of companies using smart systems, cyber criminals have become a huge frustration for business owners. Investing in commercial security systems may seem like a costly undertaking, but the expenses more than justify themselves in the long run, here's how;
Protect Your Assets
The loss of any asset in a company can be devastating. Every piece of equipment in a business from the coffee machine in the break room to the printer and computer has a role. The theft of any of these machines means paying for new ones.
Even with insurance, loss of office assets can cause downtime as workers wait for replacements. By installing an access control system in the building, you can ensure that all assets receive the protection they deserve.
Depending on the security system, you can also protect your business property from fire and water damage. Most alarm systems are integrated with fire and CO2 detection.
Keep Workers Safe
Employees are assets that need to stay safe as they go about growing your company. Business security systems increase the degree of safety for your workers thereby allowing them to work without fear.
Staff members sometimes have to work late into the night while some companies have night shifts. With appropriate alarm installations, you can make certain that workers can use the premises at any time of day.
In cases of intrusion, the business alarm monitoring system will alert authorities and dispatch assistance.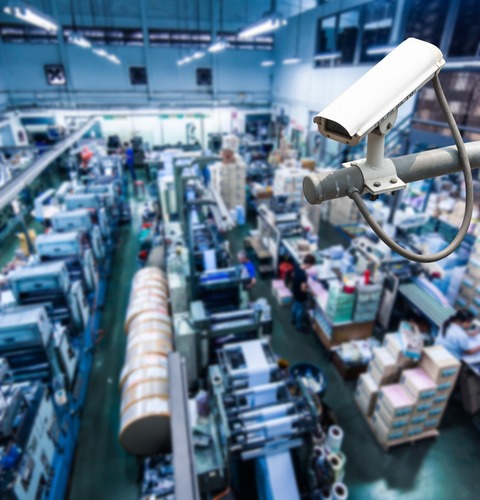 Protection against Lawsuits
Commercial enterprises face different kinds of legal threats, which can easily be solved when you have a business security system in place. For instance, if a client claims to have sustained an injury while on your premises, you can just access the monitoring system and verify the facts.
Claims of harassment or assault among employees are not uncommon as well, and security systems can help you prove guilt or innocence.
Reduce Insurance Costs
Installing a wireless security system in your commercial building can give you more affordable options when getting business insurance. Companies with good security measures have leverage to negotiate with when working with insurers because they are actively deterring criminal behavior.
In instances of theft, an insurance agency knows it can easily use the installed business alarm monitoring or other systems to find the perpetrators. The money saved on lower insurance premiums makes your security investment worth the while.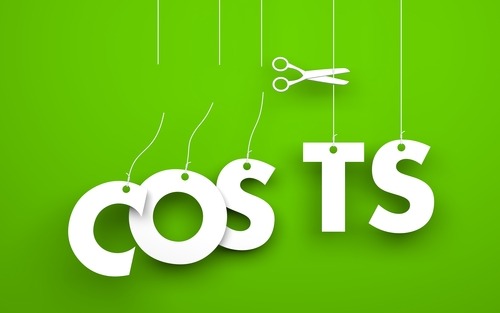 Remote Access Monitoring
Modern alarm systems offer a broad range of features including remote access control. It means that business owners can keep watch over their businesses around the clock from anywhere.
For companies with highly sensitive business, an access control system is a viable solution to your security concerns. You can track every movement of your employees, which makes it easy to tell when something goes wrong.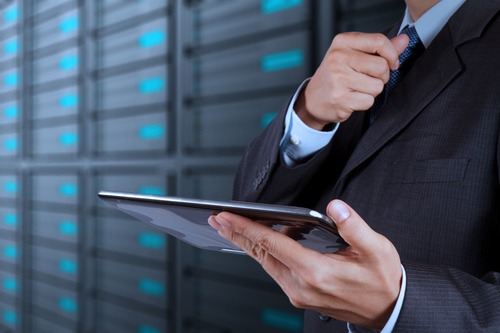 Dissuade Crime
Criminals tend to avoid businesses that have visible security measures. A commercial building that has surveillance cameras and alarm monitoring will deter criminals because it requires too much work to bypass the protocols.
Also, there is the police response in case an alarm activates, which increases the chances of getting caught. Employees are also less likely to engage in criminal behavior when they know there is a monitoring system in place.
Business alarm companies provide an array of security solutions for commercial applications. The specific requirements of an enterprise dictate the most suitable alarm monitoring systems to install.