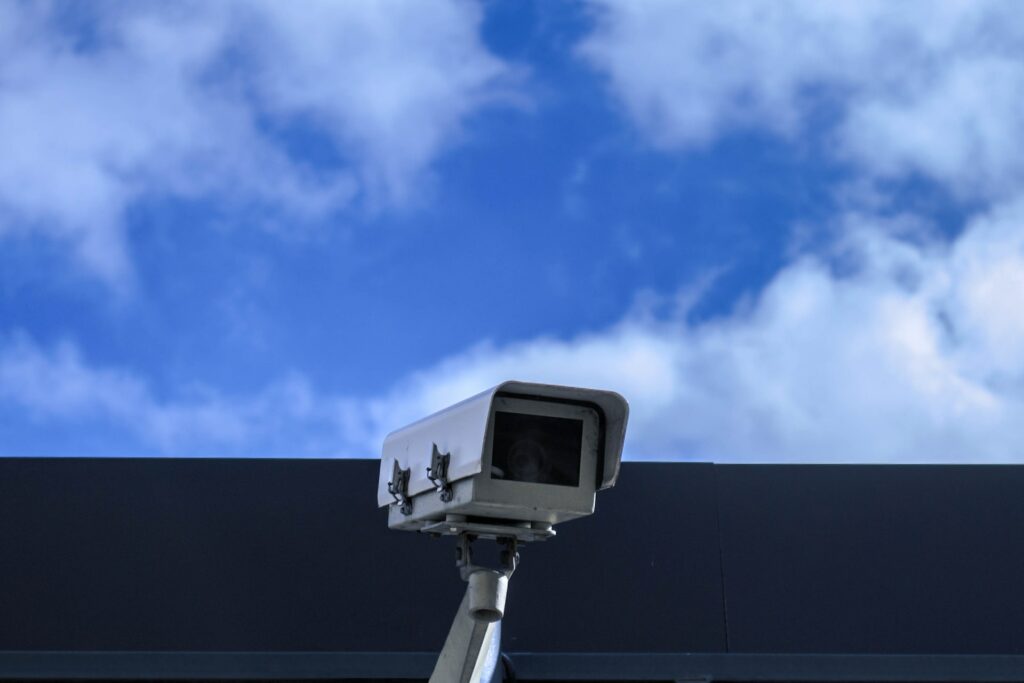 After investing so much time, effort, and resources into your business, it is only tight that you protect it in every way you can. Hiring a full-time security guard is a good option, but that opens many other questions like hourly rates, night differential, benefits, night and weekend shifts, etc. 
For many businesses, especially small and mid-sized enterprises, investing in robust security systems designed and installed by experienced security professionals is more convenient and affordable.
What Is a Security System?
A security system is a collection of electronic devices, technology, and software working together to ensure an establishment's security. These systems have specific functions, like automatic door locks, intruder alarms, smoke detectors, audio and video surveillance, and more. 
Security systems for businesses primarily protect against intruders and burglars and prevent theft of goods, equipment, technology, or confidential data. Beyond physical security, however, the security needs of each business differ. 
A jewelry shop, for example, needs more sophisticated intruder alarms and containment systems that will deter burglars and prevent intruders from escaping should they successfully get past the first lines of security. 
Other factors that dictate the components of a business's security system are your industry, the type of goods you sell, location, business structure, etc. It is, therefore, helpful to consult a reputable security business and inquire which technology is ideal for your business.
Functions of a Business Security System
Security systems for businesses often consist of devices that perform the following functions:
Perimeter and Premises Security

: These are security systems attached to perimeter fences or along the outer walls of buildings. These are a combination of access control devices, automatic locks, and surveillance systems. As the first line of defense against intruders, perimeter security must be both proactive and reactive. 

Access Control

: Keep customers and guests on the main floors and prevent them from entering restricted areas in your building or facility by installing access control locks on doors and gates. Only authorized employees with IDs or passcodes may access areas like the administrative floor, executive offices, laboratories, storage, and mechanical rooms.

Intruder Alarms and Automatic Locks:

A standard feature in business security systems, anti-intruder locks and alarms alert people inside the establishment and the nearest police station when it detects a possible break-in (i.e., forced entry through a locked window, breaking of a glass window, failure to enter the correct security code within the Entry Delay period). 

24/7 Video Surveillance and Monitoring

: Video surveillance cameras are passive security tools that can provide evidence for locating and identifying burglars. But with a real-time monitoring team, video surveillance becomes a proactive business security solution that can help prevent or stop crime as it happens.

Remote Alarm Monitoring

: If your business premises are empty every evening, on weekends, or on holidays, and you don't hire security guards to watch over the place 24/7, remote alarm monitoring will be essential to your security system. It will notify you via text of any activity the monitoring system deems suspicious (i.e., movement near the video cameras, movement across your property beyond business hours, etc.)

Smart Lighting

: The mere presence of people inside a business establishment helps deter most burglars and thieves. As such, smart lighting is useful because it makes it seem like your store or office is occupied even when there's no one on the premises. You can turn the lights on and off according to your usual schedule or use remote control and monitoring features to choose which lights to switch on and off while you're at home or on vacation. 

Time Lock Safe:

Commonly found in banks and high-security facilities, time locks are programmable locks that cannot be opened during a specified time, which can be hours or days. Banks activate this lock when conducting security systems checks to reduce liability risks. 
A business can integrate all or some of these functions into its security system. The more functions you need, the more advantageous it would be to consult a security business that specializes in commercial security.
What Areas of a Business Are Vulnerable to Theft
Businesses have different assets to protect, but generally, enterprises need some form of security for the following areas: 
Main business floor (where products are displayed and customers mingle)

Storage or stock room

Checkout counters 

Baggage counter

Administrative offices or executive offices

Finance office (on-site vault)

Main hallways and lobbies

Entrance halls

Mailroom
These are the rooms and spaces where your products are on display. If you have a main floor where customers can walk around and browse, the risk of theft is even higher because thieves can also target your customers. 
In non-retail businesses, the back rooms often become the target because of the assumption that money and assets (i.e., confidential documents, computers, expensive equipment, vaults, and safes) are kept there.
How a Security System Benefits Owners of a Small Business
Many burglars today don't discriminate between big and small businesses. If they see that you don't have a sound security system, burglars will target you because they know they have a good chance of getting away with their crime (with your hard-earned money in their pockets).
We understand the hesitation to invest in security systems when you are a small business with a small annual revenue. However, you must consider the long-term benefits and pay-offs of protecting your business and employees from potential threats.
Here are more benefits small businesses can get from a robust and well-designed security system:
You can get lower insurance premiums.

You can present evidence to disprove false personal injury claims or allegations against your staff.

Your employees will feel safe and have peace of mind reporting for work.

Your customers will feel safe on your premises and be encouraged to return.

Vandals, burglars, and thieves will think twice about targeting your establishment.

You'll have peace of mind as a business owner.
How AEON Systems Can Help Install Security Systems
Aeon Systems has been in the residential, industrial, and commercial security business for almost 20 years. As a family-owned and run company, we are attuned to every customer's needs and are dedicated to delivering top-quality services and installations every time. 
We specialize in access control, video surveillance, fire detection, and alarm monitoring systems. No matter how big or small your establishment is, we can provide security solutions that meet your security needs. 
Contact us today to schedule a consultation and claim your free quote.