Are you thinking of installing a new security camera system for your home or business? There are plenty of excellent models to choose from, however, a good place to start is to decide between a wired or wireless security system. To help you out, we take a look at each system and explore their individual pros and cons.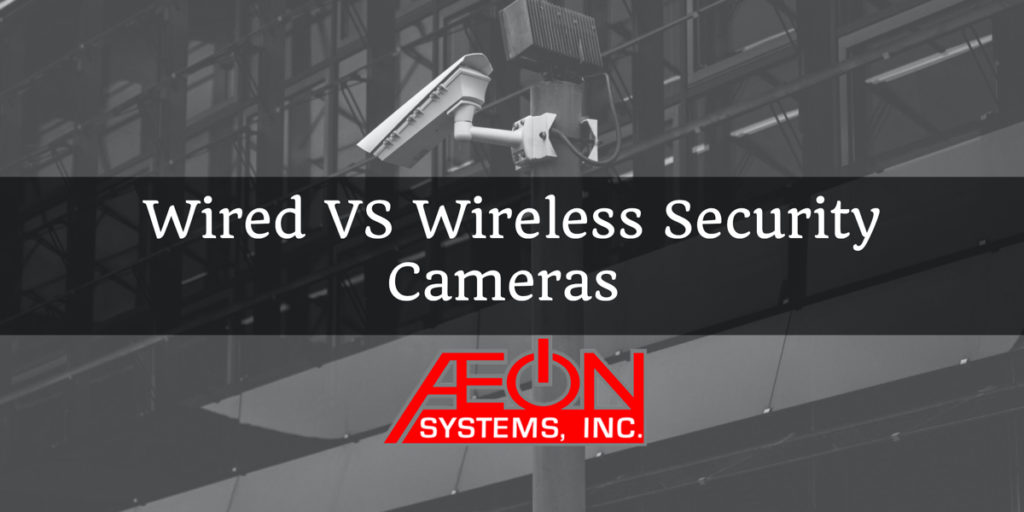 Option 1 | Wired Security Cameras
A wired security camera system is generally the most popular choice when it comes to security cameras. This type of system will need power cables and an internet connection to provide video screen footage. Wired security cameras have a cable that runs from the camera in order to connect it to a recorder–– which then connects to your router.
Wired security camera systems are usually found on larger properties. They come with two power options, either a separate power cord or a POE (Power Over the Ethernet) cable. A POE cable only requires one cable which provides power as well as a stable connection to the internet.
Pros of Wired Security Cameras
The main pro of a wired security system is reliability. They have a direct physical connection to your camera, recorder, and router. This means that your wired system will not be subject to interference from other wireless signals. They can also be used as the foundation of a larger security system that covers your entire property.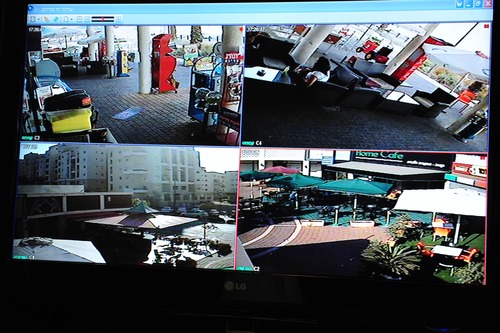 Cons of Wired Security Cameras
The main downfall of a wired security system is that it can be vulnerable to power surges or outages. This is because the entire system is wired to a main power source. If your property loses power or there is a blackout, your security system will no longer work. However, this problem can be solved with the use of a backup generator to provide auxiliary power when needed.
Another possible con is the amount of time it can take to install the system. Wired security systems consist of multiple wires and many moving parts that will need to be carefully assembled. With numerous cables, installing this type of system is best left to the professionals.
Option 2 | Wireless Security Cameras
With a wireless system, security footage will be transmitted wirelessly from the camera to the recorder. The system connects directly to your Wi-Fi network, either wirelessly or with a cable. In most cases, it will still require wired power from a cable.
Pros of Wireless Security Cameras
There are several pros associated with a wireless system that makes it an excellent alternative to a wired system. A wireless system is very easy to set up, break down, and move from one place to another. This makes it an ideal choice for renters or business owners who may be operating in a temporary location.
For the most part, wireless security systems are fairly easy to install because there are no wires to deal with. You don't need to run any cables from the camera to the recorder since everything is done through the internet. They are also easy to monitor via a web source, making it easy to see in real-time if any problems develop.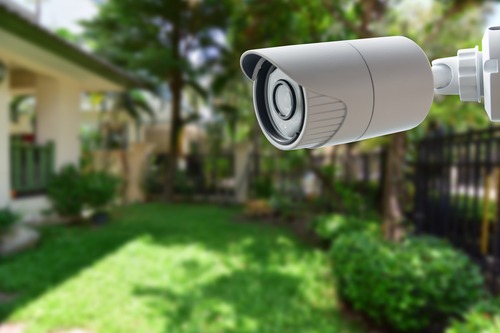 Cons of Wireless Security Cameras
One of the biggest negatives associated with a wireless security system is that it will be totally dependent on the internet. If you don't have good Wi-Fi in your home or a weak signal in your area, this is not the best type of system to buy. You will also need to make sure that your local network is completely secured so that you won't face interference from other systems.
Another thing to note is that this type of system is limited to 4 cameras. This is perfectly efficient if you only need to keep track of a small home or business location. If you need the system to cover a larger property, your best bet will be to buy a wired security system with extra cameras.
Contact The Experts To Install Your Security System
If you are still undecided when it comes to choosing between a wired or wireless security system, chat with Aeon Systems today. We will be able to give you the best advice and recommendations when it comes to securing your home.
Aeon Systems has been serving the Arlington, Texas area for over 35 years, and we pride ourselves on offering our clients cost-effective and quality-assured surveillance and home protection.
Contact us today on 817-466-9079 If you'd like to learn more or receive a FREE custom security evaluation for your home. Or simply fill out our online form here, and we'll get back to you shortly.