Specializing in home security and automation, Nest has in recent years become perhaps the most well-known hardware manufacturer in this growing field. As more and more people have started to embrace smart home technology, Nest hardware has become an important component in making it much easier and convenient for people to keep their homes as safe as possible.
Due to its growing popularity, many of today's top alarm companies now equip their systems and apps to be compatible with Nest hardware. Here are some of the best home security systems currently on the market that work well with Nest.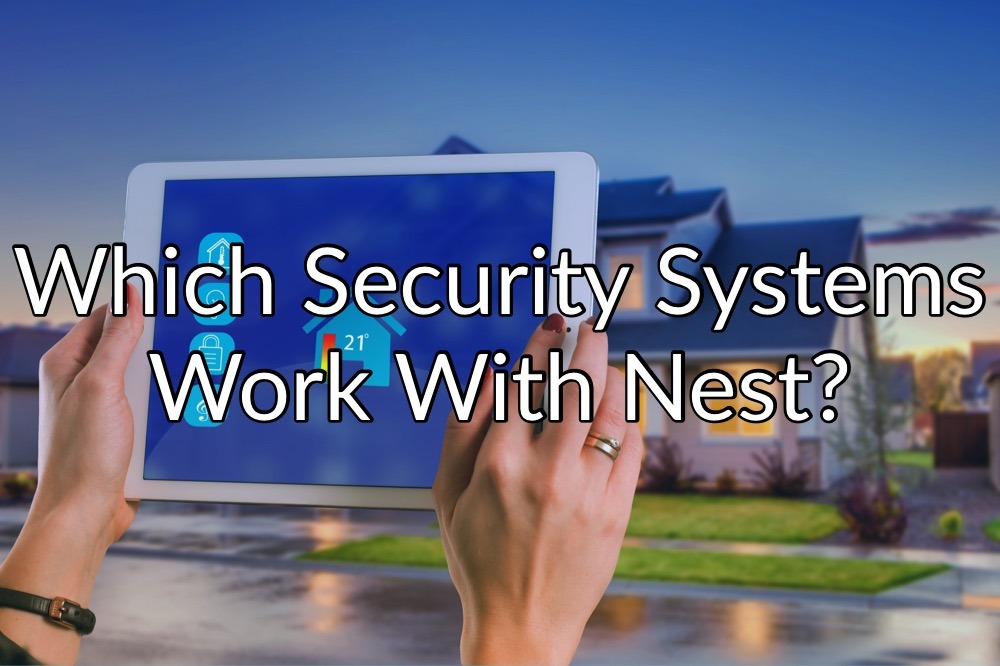 Popular Home Security Systems
GetSafe
Offering customers a wide array of security products, GetSafe has enabled its security products to be easily linked to Nest security products, including the intelligent thermostat and smoke detector. Through the company's app, Nest hardware can send real-time information to a smartphone when a smoke detector alarm is activated, and can even use a vocal reminder if necessary.
In addition, GetSafe security systems can also link to a Nest surveillance camera system, streaming HD footage to a smartphone. And as an added bonus, Nest indoor cameras are equipped with a voice alarm to scare off burglars, and sends a text notification to mobile devices when activated.
ADT
One of the most well-known home security service, ADT alarm monitoring services also work very well with Nest products. From door and window detectors, video doorbells, home fire alarms, and motion detectors that are pet-sensitive, ADT products work well with Nest technology.
Like GetSafe, all ADT alarms linked with Nest work on a cellular network. And best of all, the Pulse smartphone app from ADT is an all-in-one remote, allowing it to be compatible with all Nest security products.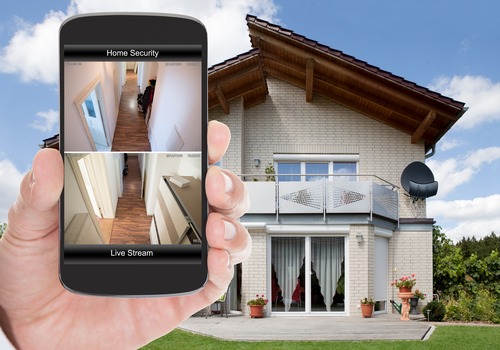 Frontpoint
Known for having security systems that are very easy to set up and offering excellent technical support, Frontpoint has interactive monitoring services that work well with Nest. Relying on both cellular and wireless technology, Frontpoint can link with Nest indoor and outdoor cameras, and like other security systems can send high-definition footage in real-time to smartphones or tablets.
Reolink
A relatively new high-tech security company, Reolink systems are made to work very well with Nest security products. Offering complete smartphone support to customers, Reolink has extensive surveillance systems comprised of both indoor and outdoor cameras.
Since each surveillance system can have as many as eight pieces, it is possible to link cameras that can be stationed in many different areas of a home. By doing so, customers can combine Reolink and Nest technology to have 24/7 real-time monitoring available via their smartphone, no matter where they happen to be located.
Blink
With smart cameras and video doorbells, Blink is also becoming known for its alarm monitoring services that work well with Nest security technology. With indoor and outdoor camera systems, Nest technology can be incorporated in many ways. Since Nest outdoor cameras are water-resistant, they can be placed almost anywhere that may be considered a high-risk security area.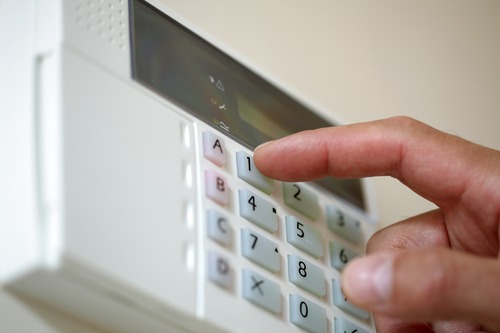 Along with this, the HD footage that is recorded by the cameras can stay in the cloud environment for an entire month, which can be crucial should a crime occur and key evidence is needed by a homeowner or law enforcement.
As smart home technology continues to evolve, a surveillance camera system that can be linked to smartphones will play a much bigger role in home security. Because of this, Nest security products and technology will also be a pivotal part of how homeowners choose to ensure their properties and families are safe 24/7.
Get Protected Fast with Aeon Systems
Aeon Systems Inc. offers comprehensive and affordable security solutions. Contact us today to learn more.