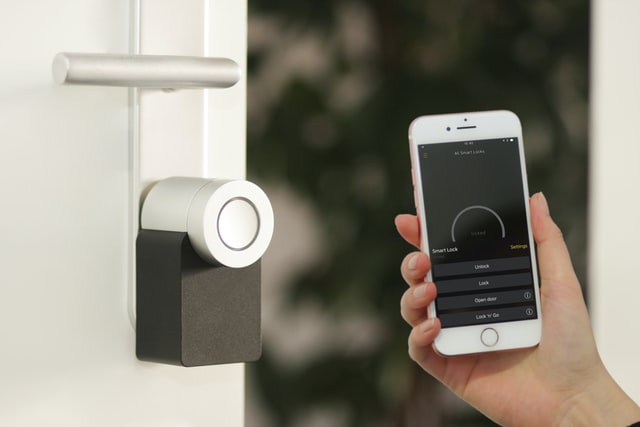 Suppose you're wondering whether the hassle and cost of installing security alarm services are worth it. Well, we can tell you that it most certainly is. Security alarm systems are great for keeping your home secure, but there are many extra benefits a home security system provides.
Besides protecting your valuables and your loved ones, how else can alarm systems benefit your home or business? They can reduce your insurance premiums, reduce your energy consumption, and can save your business time and money – and that's just a start. 
This post looks at how home alarm systems can benefit your home, how commercial security can help your business, and why they are great investments for companies.
Benefits of Security Alarm Services
Providing Protection
Of course, the main reason for setting up a security system is to offer your family and business protection from intruders and theft. Homes without security systems are more likely to be targeted by a burglar and in this way, this simple act of having an alarm system will deter most burglars from targeting your home or business. Based on a report by the University of North Carolina, about 60% of convicted burglars affirm that the presence of a security system influenced their decision to target another home.
Most security alarm services or commercial security provide an added level of protection by offering smoke, heat and carbon monoxide monitoring systems. This means they can help warn you whether there is smoke or a pending fire. And of course, protecting our valuables is another reason to consider installing a system. From our sentimental items to our expensive things, having a way to deter crime is essential. 
These security alarm systems are also programmed to alert the authorities automatically. This is a fantastic feature in any emergency where acting fast is essential or when you are caught without your phone at hand. And for the systems with cameras, having visual documentation of the home intrusion can increase the chances of the burglar being identified and caught. 
Peace of Mind 
Having home alarm systems offers peace of mind. From fire and smoke detection to an intruder, knowing that you have an early warning system can most definitely help you sleep better at night. 
This can be especially important for the elderly, who perhaps can't react as quickly as needed during an emergency situation. It's also vital for single parents or families that often leave family members home alone, for example, children of working parents who need to stay home alone at times or families with a spouse who is frequently traveling for extended periods. These home systems alert the authorities as soon as a situation arises, giving vulnerable individuals peace of mind that someone is looking after them. 
Constant Monitoring
A huge benefit to a security alarm system is the constant monitoring when you are not around. For example, suppose you're traveling for business or away on vacation. In that case, you can rest assured that your property will be taken care of if something happens, and someone will respond to any emergency that may crop up. 
Although no person is physically watching your home, the system itself can track significant events like smoke, carbon monoxide, temperature drops or increases, natural disasters, or intruders and dispatch emergency staff when the situation arises. 
Of course, more sophisticated systems offer you the ability to keep an eye on things. You can log onto the internet on your smartphone and remotely access your home security system. You will be able to arm, disarm, turn off lights and HVAC systems, and more. You can create the illusion that someone is home by turning on lights at certain times of the day. And if temperatures drop suddenly, you can turn on the heating to ensure you don't suffer any water pipe damage. 
Save on Insurance Premiums
No one enjoys paying homeowners insurance, but owning a home is a necessary part of life. Costs of policies vary, and they are created to cover private homes and valuables inside the house from loss or damage due to events like fires, tornadoes, and theft. It is often the case that homeowners with home security systems installed will be given a significant discount when taking out a policy. If you have an advanced design, your discount will be more significant. 
Reduction in Energy Consumption
For those who prioritize doing what you can for the environment, you'll be glad to know that home automation systems are fast becoming a part of most new home alarm systems. And they can help reduce your home's energy consumption. 
For example, the services allow you to control the lighting, thermostat, and even some small appliances throughout your home via remote access on your smartphone. That means you can shut down heating and cooling when no one is home and only set it up to turn on when you are making your way home, rather than having it run all day long.
The Benefits of Commercial Security Systems
The truth is that having a commercial security system will certainly help you with a few of the same issues as having one for your home. So let's take a look at a few specific business benefits to note: 
Authorized areas: You can set up access control systems with your security system to limit access to areas within your company.

Reduce vandalism: Security cameras act as a deterrent for vandals and help keep the outside of your building, parking areas, and vehicles safe. 

Speedy response time: Authorities are alerted as soon as a crime or disaster is happening at your business, limiting the damage and increasing the odds of perpetrators being caught. This is especially important during off-hours when there isn't anyone around to report a problem. 

Reduce fraud: If you have a visitor claiming negligence due to an accident that happened on your property, your surveillance footage from an alarm system may be able to help prove whether their claim is fraudulent. 
Alleviate any worry and stress of being home alone or protecting your business from theft and everything else in-between by having an alarm security system set up. You won't regret it. 
How We Can Help
At Aeon Systems, we can help you figure out if an alarm system will suit your family and business and give you the peace of mind you are after. We will run you through what you need to know regarding security alarm services and monitoring. 
The professionals at Aeon Security Systems offer comprehensive and affordable security solutions. You can have full access to your security system straight from your mobile device, laptop, or tablet. We offer 24 hours 7 days a week monitoring – there is no price that you can put on your family's safety and security, property, and personal belongings. 
For more information, go to our website or call us on 817-466-9079.