When it comes to running a small business, keeping a close watch on the bottom line is paramount to making it easier to finish in the black instead of the red. One aspect that should be a necessary part of any plan of attack in this realm involves the role of business security systems and how much value they can provide.
The scope of different approaches to business security covers a wide range of potential concerns, but listed below are some tips to follow in making sure that your specific plan works well for you and your business.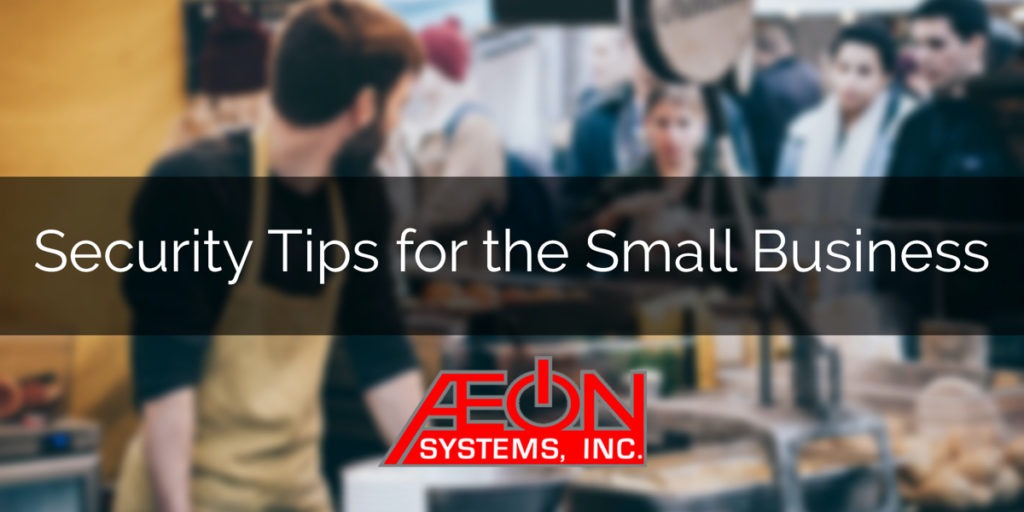 Keep Eyes and Ears Open
This may be considered an obvious tip, but it's one that's often taken for granted or one that isn't instilled into your employees. There will inevitably be unfamiliar people who are acting suspiciously or may simply be unsure of where they're going. Determining which one is the accurate depiction should be part of your employee training program.
Generally, someone who continues to hang around an establishment without purchasing anything should raise the eyebrows of any employee. That person could be plotting strategy for a crime when no other customers are present or it could be for something that will take place in the near future. You can also help present your business in the best possible light by keeping things organized, since disarray can sometimes be seen as an enticement for a criminal to take action.
Fire Awareness
The danger of a fire breaking out at your business is something that can quickly escalate, leading to destruction and even death. Damage is especially likely if the flames begin when a business is closed and, in a worst-case scenario, can lead to litigation that can quickly eat up any profits you make.
Installing a fire alarm system won't prevent a fire from breaking out, but it can certainly help limit the amount of damage to your property. More importantly, it can alert your workers and customers immediately, which will help keep them safe. Without a fire alarm system in place, you're playing a dangerous game that can burn you in more ways than one.
The Camera Never Lies
Whether you or your employees end up being the victim of a crime on company property or such activity takes place after hours, it can be incredibly important to capturing the criminal activity as it takes place. That allows police to get a glimpse of any perpetrators and can aid in any legal conviction if they end up capturing those involved.
A security camera system helps make that happen, since the most up-to-date models can offer things like night vision and enough of an energy supply to last a long time. The fact that companies that install doorbells now have this as part of their packages shows that it's something that's become an absolute necessity.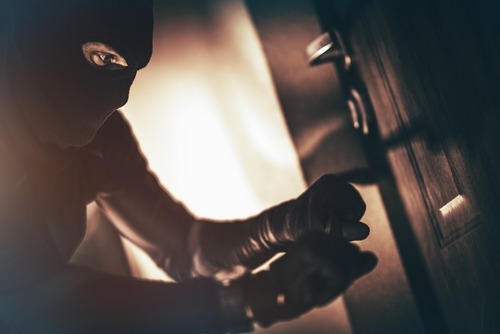 Lighting Concerns
Protection against theft and deterring would-be criminals from potentially harming customers and staff can be alleviated by making sure that all areas have proper lighting. Investing in a quality security system can also include making sure that motion sensors are in place to detect any suspicious movements or simply make it easier for your workers.
Doing this in conjunction with a security camera system offers some peace of mind. That's because having proper lighting will not only offer a clear glimpse of any unknown individuals, but it will also capture their image, which can be vital to local law enforcement in the event any crime does take place.
Advancements in Technology
Small businesses across the world have grown thanks to the value that computer systems bring to their firms. However, that can be a double-edged sword, since problems involving hacking or access that's otherwise compromised can also come about and potentially devastate a company.
Taking steps by having business security systems in place to combat such issues can offer the sort of protection you should expect. These include updating your firewall and also making sure to change your passwords frequently enough to keep criminals guessing, For potential fire or weather damage concerns, backing up your information or putting it directly on the cloud will make sure that you have the proper protection in place.
Your Best Option
Aeon Systems offers business security systems to companies and also provides aid in protecting residents. These might only be to protect a property through a fire alarm system or be more involved with a security camera system in place. Regardless of the approach taken, Aeon's track record is one that offers true value to our customers.
So if you're looking for aid when it comes to fire or crime protection, computer security or see the value that comes with video or remote surveillance, make sure to contact us at 817-466-9079 or simply fill out our online form. We pride ourselves when it comes to customer service, so make sure to contact us to get the process started.