Here's How You Can Protect Your Home
Home security monitoring systems are supposed to keep you and your loved ones safe. But just recently two alarm companies, Ring Doorbell and SimpliSafe, were in the news because their systems were hacked. What does this mean for our safety? And, can it happen to any alarm system company?
Before we answer that question, let's take a closer look at why these two companies were hacked.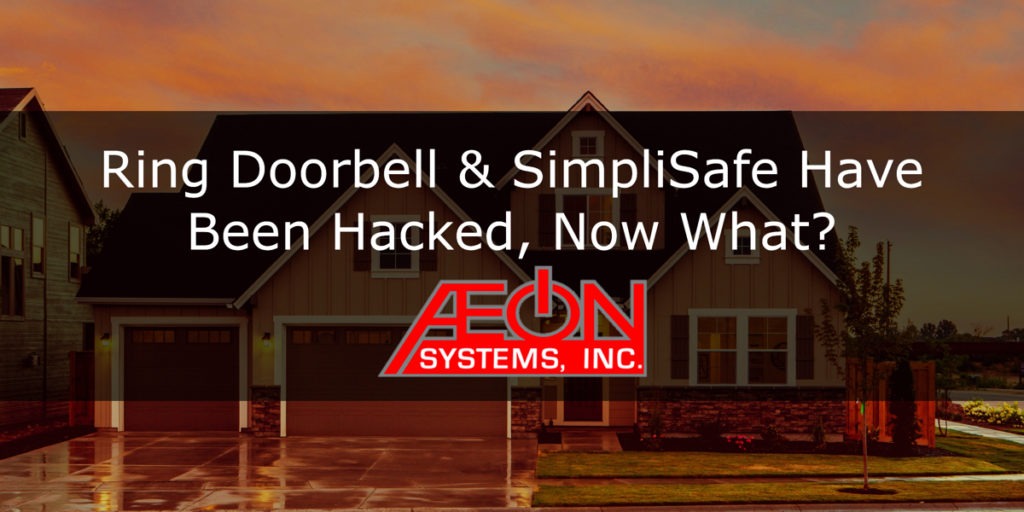 So Why Were They Hacked?
There was a data breach within these two separate alarm system companies, which means the hackers had full access to the alarm and the ability to disarm the security system.
SimpliSafe was using unencrypted network communication, so anything unencrypted was vulnerable. Hackers can use special radio equipment to pick up encrypted PIN messages from home alarm systems. And, once a PIN is obtained, the alarm code can be disabled and a possible burglary carried out.
Ring Doorbell installs devices that notify the homeowners whenever someone rings the doorbell or is within range of the motion sensor. A button on the back of this device is used to connect to a WiFi network – and, in this case, this is what was hacked. With access to this button, hackers were able to retrieve the MAC address and Gainspan's HTTO service, where all the private information was kept.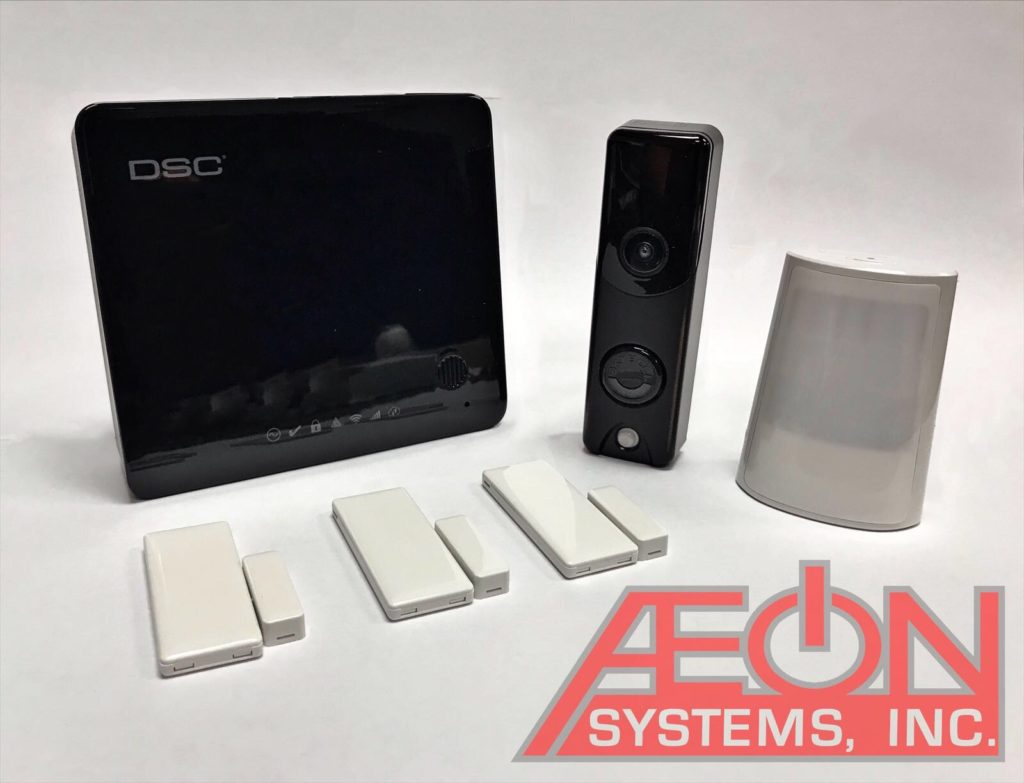 Why Encryption Matters
So what can we take away from these two hacks, to help us stay safe in the future? The only way to prevent your personal data from being at risk is for the security device and network to contain encryption. Security systems store sensitive information, such as your passwords and PINS that are often linked to your smartphone. So if your security system is wireless it has to be encrypted. End of story.
It's important to find an alarm company that uses AES-128 bit and Power G Technology. The NSA themselves has stated that these technologies are secure enough to protect its information. Along with this specific technology, alarm companies must provide the highest quality equipment and alarm monitoring experience that the industry has to offer.
Where is Your Smart Home at Risk?
So does all this mean we shouldn't be using Smart alarm monitoring systems? Well, no. Creating a smart home can be great. Your devices connect you to the Internet via WiFi or Bluetooth and you can be connected through every room. What a great way to make our lives easier and more convenient?
But, you do need to be vigilant. Anything connected to the Internet can be potentially hacked – including your smart TV! This means that you need to put in safeguards with your smart devices to protect your family.
The most important device to protect is your WiFi Router. If a hacker can breach your network, they can access any connected device in your home. So make sure you are keeping up with your firmware updates and make sure to inactivate remote administration – so no one can access your connection from a remote location.
What other devices and areas in your home are the most vulnerable? Let's take a look.
1. Entrance Hall
Devices here include: Smart doorbell, WiFi security system, Smart lock.
Ensure you have a strong password and two-factor authentication for your devices. Keep up with all your firmware updates and use locks with high levels of encryption.
2. Home Office
Devices here include: Computer/laptop, modem and router, Smart printer/copier/scanner.
Have extra layers of security on your router and keep an eye on how to avoid phishing scams – so you don't accidentally invite a hacker in.
3. Living Room
Devices here include: Smart TV, Smart lights, Smart speaker, Smart thermostat, Smart plugs, Smart vacuum, and streaming devices.
It's important to be on high alert here – particularly around your speaker (that is always listening) and streaming devices. Always manage privacy settings and turn devices off when you are away.
4. Bedroom
Devices here include: Smart TV, Smart alarm clock, Cellphones, Smartwatch, E-reader or tablets, video chat display, Smart speaker, streaming devices. Having someone hack into the Smart TV that's in your bedroom is particularly worrying. Make sure your camera is not able to be accessed by going to the TV's privacy settings and turning off features labeled: data collection, ad tracking, personal advertising voice or face recognition.
Securing your Smart home doesn't have to be difficult. Don't compromise on high-quality standards when it comes to the safety and security of your family.
Get in touch with Aeon Systems. We will answer all your security system questions and can have a hacker-proof system up and running in no time. Trust us, Aeon Systems won't get hacked!