A feeling of protection is what homeowners want, but it's also vital for businesses to feel secure as they conduct day-to-day operations. One of the chief ways that the latter situation is addressed is by employing a commercial security company to offer that inviting layer of comfort. This is primarily accomplished through the use of cameras that can clearly capture what goes on at a property.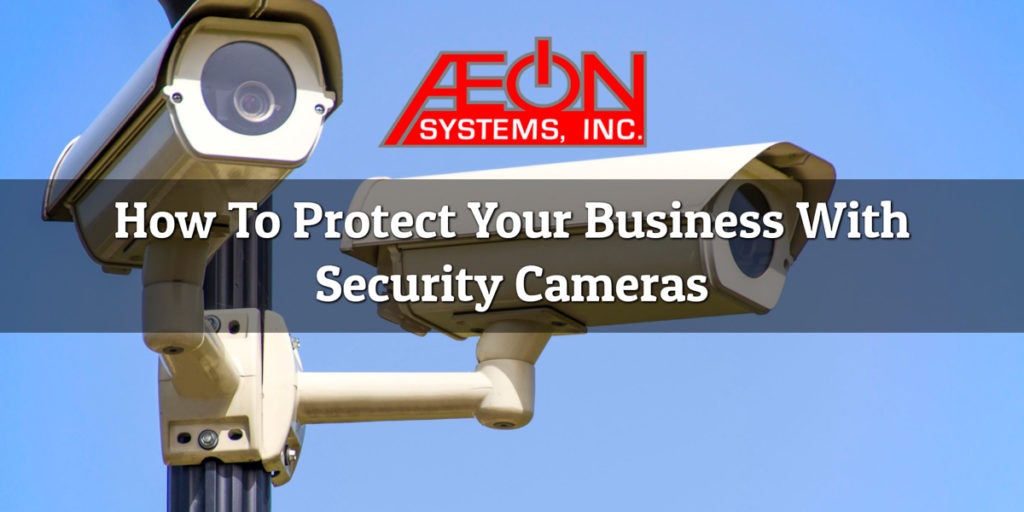 Below are six reasons why cameras make so much sense and also how alarm monitoring companies can help remove the burden of having to always watch a business:
Stopping Theft
The very real problem of theft by either customers or employees is an ongoing concern and is a major reason why commercial security systems that use cameras as a deterrent are so effective. Individuals who enter a business and know that their moves are being tracked will often think twice before they consider committing any theft, while employees' opportunities to skim profits or give away items for free are sharply reduced.
Protecting Against Litigation
When someone is injured on a company's property, the risk of being sued becomes a huge fear. There are customers and employees who either mislead or lie outright about the circumstances of their injury, deception that can be expensive for a company. However, when your commercial security plans have cameras in place, you'll have clear evidence of exactly what happened which can quickly put an end to any lawsuit threats.
Providing Remote Security
Prior to the advent of cameras, businesses often had to rely on simple locks or give up valuable free time to personally watch their property. That's something that's been eliminated since protection can be handled by alarm monitoring companies that will immediately alert not only law enforcement but all concerned parties. Peace of mind is a precious commodity and one that commercial security systems help provide.
Supplying an Invisible Safety Blanket
Both customers and employees want to know that when they set foot in a business, the level of concern for their protection is high. With security cameras in place, they know that a company takes that responsibility seriously and is making every effort to dissuade the prospect of any crime taking place. In addition, cameras outside a business can help capture any suspicious activity in a parking lot or back lot.
Aiding Law Enforcement
In the event that any crime does take place at a business, the presence of security cameras can be invaluable to the law enforcement who will be investigating, Past eras have relied on sketches of suspects which can often be in conflict between multiple witnesses or simply inaccurate. That problem is eradicated since those officials will have visual evidence, which can be shared and heightens the chance of the criminal being apprehended.
Cutting Insurance Costs
While businesses attempt to cover themselves financially by obtaining insurance, the cost of premiums can help put a dent in a company's bottom line. Such expenses can likely be reduced since introducing commercial security of this nature shows the insurance company that a business is going the extra mile to avoid making a claim. That goodwill effort and the effect it has on the overall coverage for a business will make it a win-win situation for both sides of the equation.
Making the Safe Choice
When you choose Aeon Systems to provide commercial security systems for your company, you're getting an experienced firm that's been around since 2004 and prides itself on quality customer service. Whether you need coverage by use of security cameras or need the assistance of alarm monitoring companies, we can help put your mind at ease.
Contact us at 817-466-9079 or fill out our online form and we can get the ball rolling. We look forward to helping you with your security needs.